Theresa Elliott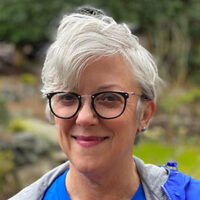 I love to move, and I love precision. It's just that simple. Whether in stationary balance, spinning a hoop, or bolted to a platform, the state of being generated in me by these seemingly different activities is the same. Stillness and motion. They are two sides of the same coin, and presence doesn't care if you are doing asana or Argentine Tango. Read more about Theresa on her web site.
Theresa's web site: TheresaElliott.com
Contact Theresa: [email protected]
Ongoing / Series Classes at Taj Motion:
Workshops:
No series or workshops scheduled at this time.