Browse Taj Motion's schedule of multi-class series and workshops. All offerings require pre-registration. We do not offer drop-ins. Contact the instructor with any questions and class details. Our movement space is in a secure building. An authorization code to enter the building will be sent after registration.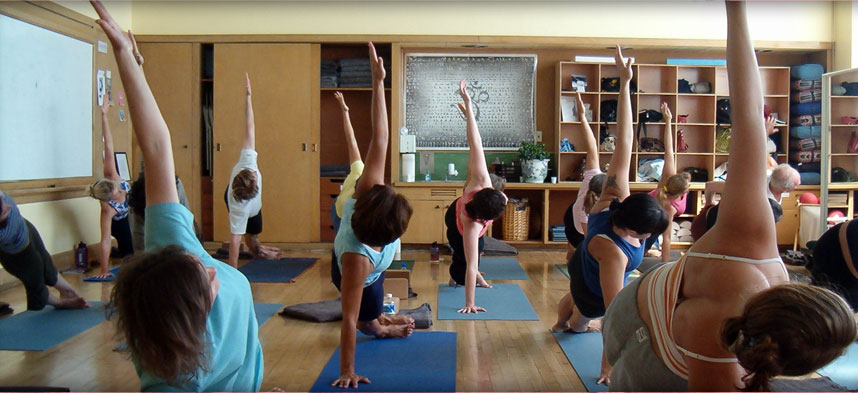 Covid-19 Operating Plan at the Taj
At Taj Motion, we recognize Covid-19 best practices to limit exposure. We follow CDC recommendations and guidelines from Small Faces Child Development Center, the owner of our building. We do not require proof of vaccination to attend classes. Masks are optional throughout the building and in the yoga studio. If you feel more comfortable wearing your mask, please go ahead! We clean regularly, recommend hand washing, open windows, and run an air purifier as appropriate. If you are feeling unwell, please do not come to the studio. Consider taking advantage of live-streaming option offered for many of the classes. We will be responsive by updating the plan as needed, wishing the best health and wellbeing for everyone.
Class Fees
As independant contractors teachers at Taj Motion are paid directly by their students. They accept cash, check, and may also accept credit cards or other forms of digital payment. For details on class rates, please visit the teacher's page by clicking their name in the schedule above.
Financial Assistance
Our Financial Assistance Policy is to honor and acknowledge a person's request when there is a financial obstacle to an individual's desire to study movement at Taj Motion. Please note that financial assistance is for people who truly cannot afford class fees. To request financial assistance, contact us at [email protected]. Each teacher has their own rate and when your request is received, it will be forwarded on to that teacher for a reply. Your request will be held in confidence.
Who We Are:
Taj Motion is an inclusive yoga and movement studio offering no-nonsense instruction delivered in plain English. We focus on inquiry, education and injury prevention. We are P.E. for the curious.
Levels:
Gentle – perfect for those with limited mobility or recovering from injury or surgery.
Beginning – suitable for those new to yoga who want structured instruction, or those who wish a slower pace.
All-Level – all experience levels welcome, including first time and beginning students.
Multi-Level – students who have practiced yoga for at least one year and are interested in deepening their practice are well-suited for this level.
Vigorous – for experienced students who have practiced for at least three years, or by consent of the instructor.
Yoga classes are divided into:
Stationary Posture Classes, emphasizing yoga technique in relative stillness.
Transition Classes (vinyasa) emphasizing the technique of yoga movement.